What if I told you that I'm currently experiencing the biggest storm of my life? No, not #WinterStormJonas (However, I actually prayed for snow the day after my battle began. God delivered in a mighty way- a blizzard!) but an actual, literal battle in my life. You know, a wise person once pointed out to me that when God is taking you through something spiritually, it will erect itself physically. That certainly holds true here.
Without going into detail, I recently received some devastating news that completely rocked my world! For me, it came out of nowhere, but thankfully, to God, it was no surprise. This battle would leave me baffled, feeling betrayed, used, abandoned, alone, among other things, but it would also require me to fight, humble myself, resist the flesh, submit to the Spirit, cling to the promises of God, among many other things.
Through it all, God has been so faithful. As Christians, we will never be immune to trials and difficulty. The Bible speaks, countless times, on persecution:
2 Timothy 3:12

- Yea, and all that will live godly in Christ Jesus shall suffer persecution.

Rest in the fact that suffering unwarranted persecution is a sign that you are living godly. I have plenty examples of trials that I've brought on myself because of sinful disobedience, but this is different! It completely changes my perspective going through it.

John 15:18

- If the world hate you, ye know that it hated me before [it hated] you.

1 Peter 4:12-

Beloved, think it not strange concerning the fiery trial which is to try you, as though some strange thing happened unto you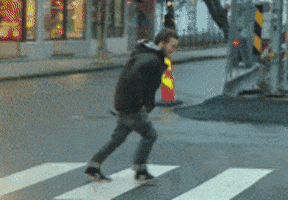 But I'm standing here, in the midst of waves tossing me to and fro, yet I'm clinging to the hand of God, and I Am Not Alone. For that reason, I want to communicate to you what I'm learning as I go through this because I truly feel that, as Christians, we have to "gird ourselves with truth" and be ready for battle, "f

or we wrestle not against flesh and blood, but against principalities, against powers, against the rulers of the darkness of this world, against spiritual wickedness in high

places

.

" (Ephesians 6:12)
Lesson 1. Know this- Trials will come, but you are not privy to the knowledge of their exact timing. Be prepared ALWAYS!
The week before #Blizzard2016 there was not 1 snowflake on my weather app (Believe me, I was looking for it.). Within about 5 days before the blizzard, meteorologists started publicizing a possible snow storm, but they were adamant about saying that they wouldn't be able to fully know its possible impact until a few days before.
Because their attention was so focused on blizzard watch, when it began to snow 2 days before the predicted blizzard, no one was prepared. Google it. It resulted in numerous accidents, thousands of drivers stuck in traffic, including the president, and people, blown and caught offguard, looked at the meteorologists like,
Don't be so focused on trying to predict when 1 thing will happen that you fail to be prepared at all times and are caught by surprise. The Bible says in 1 Peter 5:8, "Be sober, be vigilant; because your adversary the devil, as a roaring lion, walketh about, seeking whom he may devour:" The word walketh denotes a continual movement; the devil ain't sleepin, friends! So you can't eithers!

You have to ALWAYS be ready. Ephesians 6:10-11 says, "
Finally, my brethren, be strong in the Lord, and in the power of his might.
Put on the whole armour of God, that ye may be able to stand against the wiles of the devil."
What are you doing to be proactive in fighting the devil's attacks? What are you doing to ensure that you don't fall when God tests you? In my case, though I was caught off guard, looking back now, I feel like there were clues that something was coming, and in some ways God did prepare me in a spiritual aspect.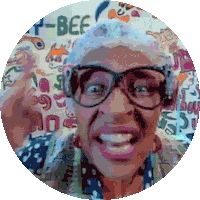 Check your spiritual life.

Hear me and hear me good! If you do not have a strong spiritual life going into a trial, you WILL struggle to keep it together. When your back is against the wall, your faith in God and clinging to Him is the sole factor in begin victorious.

What is your prayer life looking like?

When is the last time you communicated with God and it was sincere; not just a reoccurring, manufactured prayer?

God's power is INCOMPARABLE to the devil's. God ALWAYS wins, but how dare you feel that He's indebted to fight on your behalf when your relationship with Him is lackluster.

Think about if you were out on the street and got into a fight. The only people around are 1) your BFF who you talk to daily and consider your R.O.D. (ride or die), and 2) that acquaintance that you give a fist bump or head nod to when you see them in the neighborhood from time-to-time. Who's finna fight for you? Ding, ding, ding: person 1. So apply that to your spiritual life. Is God person 1 or person 2 in your life? Thankfully,

He is faithful and His love is not based on conditions, but as a courtesy for the Creator of our very being, make Him person 1 and watch Him fight mightily on your behalf; He sent His son to die for us, making Him your BFF is "reasonable service". His loyalty deserves our loyalty.

Sometimes we make prayer too mystical. We make it a ritual and very religious (and I'm not minimizing any of that. It has its place because prayer should be revered, and not taken lightly or be lackadaisical), but we have to understand, God wants our HEARTS; He wants a RELATIONSHIP, not a religion. He longs for our time to commune with Him, and that doesn't happen haphazardly. You HAVE to be intentional and proactive about an active prayer life. See a previous post, Relationships Take Work.

You know how nutritionists and supporters of all of these fad diets always mention the strength of a food journal where you record exactly what you eat and when so that you can track and evaluate your eating habits in order to help you change them and do better. Try doing that with your spiritual life: Write down what time you give to God and what you do during the day. Use it to evaluate whether or not you are truly putting your all into your relationship with Him. I bet you'd be surprised, if not ashamed; I know I would am. As Christians, we don't always make it common practice to self-reflect and evaluate how much we are or we aren't putting into our relationship with God.
When it comes to preparing for an unexpected storm, the best thing you can do is to already be armed with a strong relationship with God. It will MAKE or BREAK you! Stay tuned for more lessons :)
Dear God, You are great! Your love endures! You are so amazing and so loyal! You never leave me even when I leave You! God, I'm truly ashamed at my lack when it comes to my walk with You. I can always improve. There's always more time that I can spend with You. Help me never reach a place of complacency or stillness in my Christian walk. You deserve my worship! You deserve my praise! Help me to never forget that, God. Thank You for what You are taking me through and teaching me. Use my storm to be a launching pad for many more great things to come, God. I pray for anyone reading this. Help them arm themselves for a battle, but help them know they aren't going to war alone. You are Commander-in-Chief and will hold their hand if they let You. Thank you for goodness, God. In Jesus' name, I pray, Amen.
As my storm has ensued, I wanted to place a heavy emphasis on worshiping God through it. I immediately created a playlist and prayed to God that He would bring to remembrance songs that would speak of His goodness and His faithfulness that I could sing over and over.
These are those songs :)
Literally, this playlist is on repeat from the moment I wake up to when I go to sleep.
Yolanda Adams- The Battle is the Lord

Kari Jobe- I Am Not Alone

Travis Greene- Intentional

Mandisa- Broken Hallelujah

The Prestonwood Choir- You Alone

Donald Lawrence and the Tri-City Singers- Encourage Yourself

Travis Greene- Made a Way

Travis Greene- Thank You For Being God

PJ Morton feat. Bishop Paul Morton- Let Go

Michael W Smith- So Great

Yolanda Adams- Open My Heart

Joshua Rogers- I'll Trust You

Richard Smallwood- I'll Trust You

Kirk Franklin & God's Property- More Than I Can Bear

The Mississippi Mass Choir feat. Leandria Johnson- God's On Your Side

The Prestonwood Choir- Defender

Shara McKee- I Held On

Sisters- I'm Gonna Make It

William McDowell- Send the Rain

Yolanda Adams- This Too Shall Pass

Bethel Music- Be Still

Tye Tribbett- Beauty for Ashes

Kirk Franklin- He Will Supply

Kiera Sheard- Oh Jesus