OK, I confess- I'm such a
WORRY- WART
. I feel like I need to be in control and aware of my surroundings at all time, so when there's uncertainty, I struggle so much. Coincidentally, the last 7 months have been filled with such uncertainty, and God has been working on me; pushing me to walk by faith, and not sight.
Y'all know my struggle with walking in faith (See
Snap Chat Faith
). So Friday is the deadline at my job to transfer positions. Lord knows I've been wanting a new position/location for a few months now. I never thought after numerous interviews and people saying, "OH WOW! WE ARE INTERESTED." that I'd be rapidly approaching the deadline with no job prospects lined up. Talk about walking in uncertainty. But as I started moving into my normal panic zone, the Holy Spirit brought so many past victories to my mind. He told me that
He was aware of the deadlines, but He operated on His timetable. He was working.
There have been countless times in the last few months where I was facing things that required a mighty moving of God, and each and every time, God worked it out and brought me to victory.
You see, as children of God, we have victory through Christ. He conquered death and the grave! That same power is in us! (Romans 8:11) So, no matter what stands in our way right now, we have to understand that on the other side of the test is VICTORY. God uses the tests to grow us and bring us closer to Him; to push us to trust, but victory is already there!
2 Chronicles 20- Jehoshaphat Trusts God
Judah, the southern kingdom, was approaching a battle with Moab and Ammon, 2 of their enemies. They know that the battle they were up against was no match for their army and became incredibly fearful of the doom that was coming. Jehoshaphat, the king, knowing his inabilities, turned to God for guidance. He told his people to fast and cry out to God. As a result, God honored their requests, telling them "Be not afraid or dismayed by reason of this great multitude: for the battle is not yours, but God's... Ye shall not need to fight this battle... for the Lord will be with you." They followed God's directions and praised Him in advance. While they praised God, He caused their enemies to turn on each other and destroy themselves. Judah came out afterwards to see what happened and saw their enemies destroyed. They then found an abundance and overflow of riches and jewels amongst the bodies of their enemies. What a win!
This is such an amazing story to me. That the kingdom of Judah was up against TWO enemy kingdoms who were greater in strength, yet they never set foot in battle. The Lord fought completely for them! WOW! I have seen God do the exactly the same for me before, and I know that He will continue to do the same for me and for you.
Here are some things that jumped out at me as I studied this story in my devotions today:
1) The Posture Before the Battle
Preparation for battle is just as important as the battle itself! You can't just go into a battle against your enemy all willy nilly. There has to be strategy that's elicited and agreed upon beforehand. You have to get yourself together with God if you expect Him to fight on your behalf. Note their posture in verses 3-13.
Seek the Lord. Ask Him for help. (v. 3-4)- The kingdom of Judah knew what they were up against. You have to know your strengths and weaknesses; know when to hold 'em and when to fold 'em, right? There are some battles that you just know they are too much for you to even attempt. GO STRAIGHT TO GOD! Don't bojangle and try to pretend like you know what to do. Remove that pride. God fighting your battles will ALWAYS be better than you trying to figure it out on your own. Trust me. The sooner you seek Him, the better. Don't delay.
Fast. (v. 3)- Can I be honest? I've never been a fasting person until recently. I just couldn't fathom starving. Like, being hungry hurts! In the past, most attempts at fasting led to me inhaling a huge meal within 2-3 hours. Other attempts also showed me that there's a time to fast from food and there's times to fast from other things. As a teacher, I'm so busy at work that I rarely eat full meals. I've learned to thrive off of water and skittles as nutrition lol, so when I'm working, fasting from food doesn't necessarily benefit me because I'm already not eating. So, I recognize that fasting is needed. Fasting takes an activity that you rely on, and forces you to rely on God to replace your reliance on it and sustain you. So whenever I get ready to fast, I pray, "God. What is getting all of my attention? That's what I need to fast from. My attention needs to be reserved for you." And that's what I fast from. Today, I asked God what to fast from, and we had a tug-o-war about it... That's how I knew exactly what to fast from; TV (I'm on vacation and have been binge watching everything I've missed in the last 2 months) and social media lurking (You do it too. Don't judge me.) Refraining from these activities gives me much more time with God to focus on the battle ahead, than not eating. Take today, for instance. It's 5:00pm, and I've eaten one "meal"- guacamole, chips, and key lime pie. LOL. Fasting, whether from food or something else, resets your attention on what's at hand and removes distractions.
Remind yourself of the promises and power of God. (v. 6-10)- In front of all of the people, Jehoshaphat is talking to God, but reminding himself of who God is. "Art not thou God in heaven?" as to say, "God! Look at You! You are God, ruler of heaven, the highest being to exist!" He continues to say, "...and in thine hand is there not power and might, so that none is able to withstand thee?" Jehoshaphat is vocally reminding himself of the power of God. God already knows how powerful and mighty He is, so Jehoshaphat's declaration is to remind himself and Judah of who was on their side fighting for them. When the odds are against you and seem unbearable, you HAVE to remind yourself just how big the God you serve is! His power is INCOMPARABLE to whatever you face. When I cry out to God before a battle, I lay it all out on the table. Not because God doesnt know what I'm facing, but because I need to completely remind myself what I'm facing to remember that it doesn't matter what the odds are; God will always be greater if I submit to Him. In verse 7, Jehoshaphat continues by reminding himself of past victories as to say, "GOD! You did it before. We know you can do it again!" What has God already done in your life that you can look back to remind yourself that He can do it again?
Rely on God in expectancy. (v. 9)- Jehoshaphat says, "...when evil cometh upon us... and cry unto thee in our affliction, then thou wilt hear and help." He's proclaiming that as evil comes their way through the upcoming battle, they just needed to rest in the fact that if they direct their attention to God in trouble, He'd fight. They were proclaiming victory in advance and expectation. You know the power of the God you serve. You do. He's fought battles for you before or people you know, OR you can look to the victories in the Bible to rest in the fact that you serve a victorious God. You don't have to have the specifics of how He's going to give you victory, just rely on the fact that He can lead you to victory; just wait!


In order to be led by God in the direction He's taking you, you have to have the right mindset. If your posture isn't right, don't expect for Him to trust you with the plans, because if your posture isn't right, you honestly won't be willing to follow His plans because you haven't surrendered your plans for His.





When you're awaiting the plans for battle from God, there's no space for pride.

The odds that are against you should push you into humility. Verse 12 says,

"...for we have no might against this great company that cometh against us; neither know we what to do: but our eyes are upon thee."

When I think of different stories in the Bible where miracles happened, the main character is always seen as being humble, having to be humbled and/or in full surrenderance. Before they start to receive directions from God in verse 15, "...all Judah stood before the Lord" Standing is a sign of surrender of self. I imagine them standing there like, "Yeah. Let's do this!" They were ready!


So inspect yourself before you head into the battle you're facing. Fix your posture. Elicit the right strategy.

2)
The Plans of the Battle
So after that, I'm sure they were pumped! I mean, I seriously get pumped EVERY time I read it. I'm like, YES! LET'S GO!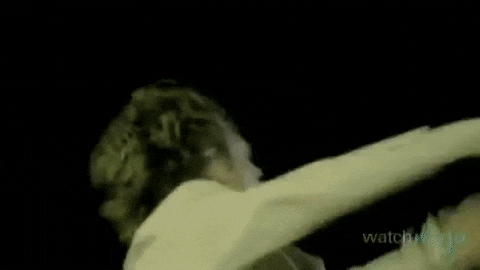 And so, God is pleased because their posture is right (Verse 14 says, "... came the Spirit of the Lord in the midst of the congregation."). They were ready to receive the plan, and because they were in the right posture, they could hear the instructions of God clearly. Maybe you're stuck right now in your situation because you have yet to prepare yourself to be able to hear from God?
What's the plan for fighting against impossible odds? (v. 15-17)
Be not afraid. Don't stress. You HAVE to know who's fighting for you! The God of this Universe! Why fear? The God who created the stars and the moon knows your situation and will unleash his power to fight for YOU! The fight is fixed in your favor. 2 Timothy 1:7 reminds us, "For God hath not given us the spirit of fear; but of power, and of love, and of a sound mind." Realize that fear and stress and worry are tools of the devil to distract you from walking in victory. If you're operating in fear and stress and worry, you'll renege on trusting God, and it will change the outcome of the fight. Even though you could've been victorious, you won't be because you'll act on your doubt, and you'll let the devil win. Don't let him! Resist that fear and stress, and just keep your eyes on the Lord!
Let God work. Don't get in the way. Don't fight. Hands up if you have the tendency to trust God, but as time starts to run out, you're ready to take the reins back? That's me. That's fear and stress. If you want to see God carry you into victory, you have to let Him work, no matter how unorthodox His plan seems. Remember that in our humanity, we walk by sight. We have limited sight because we just see our trials based on what's in front of us, forgetting that He has a bird's eye view and sees it in totality. It doesn't take much for Him to shift things in your favor. Get out of the way! He doesn't need your help!
Move forward toward the enemy. This part gets me. They still had to go down towards the enemy and battle. God didn't say, "I'm going to fight, so you guys just stay home and let me work." They still had to face their enemy. God is a mighty, powerful Warrior! He will not let you get the victory out of fear and cowering at home. You've got to look that enemy in the face, with confidence, knowing that God will deliver you! So yes. Whatever you want to avoid, you can't. I'm a witness. There have been meetings I prayed against attending because I didn't want to have to look people in the eye, and even though God gave me the victory without standing before them, I still had to be prepared to go. I went to the meetings prepared to face the enemy/obstacle, and they would reschedule. The difference is that I moved toward the enemy, and then He moved the enemy for me. Cling to Him as you move toward your enemy; He makes you brave!





Get your mind right AND KEEP IT RIGHT. Verse 17 says, "Set yourselves." Repeat "The Posture For The Battle". Fear will cause you to want to retreat from keeping your mind right and affixed to God's plans. Maintaining the right posture as God leads you past your enemies to victory requires a constant focus on getting your mind right and keeping it right.
Watch and wait for the victory. Verse 17 says, " Ye shall not need to fight in this battle. Set yourselves, stand ye still, and see the salvation of the lord with you... for the Lord will be with you."Follow the plan of God and then wait. Waiting for victory, or waiting for anything for that matter, is one of the hardest things. Hands up if you know you struggle with patience? *raises hands and toes* You have to trust in God's timing. If you've done everything right and have followed His directions, victory will come at the right time. Trust His timing, I can't say it enough because I'm trying to remind myself and drill it in my head.
3)
The Prizes After the Battle
I get so hype reading the end of this story! Jehoshaphat and the kingdom of Judah were so excited at what God told them. They were excited because they were trusting God to do what He said. Because He's faithful, they knew what He said would come to pass. And so what did they do? THEY PRAISED HIM. THEY WORSHIPED! Jehoshaphat fell out, like, on his face. THAT'S WHAT I'M TALKING ABOUT! King Jehoshaphat told the people, "Believe in the Lord your God... so shall ye prosper." So I'm telling you, BELIEVE IN THE LORD YOUR GOD. If He said it, It will come to pass. He has plans to prosper you and not to harm you. He's going to lead you to victory; follow Him!
God loves to be praised and worshipped. That's why He created us and all of the creatures on earth- to glorify Him! The Bible says in verse 22-23, "And when they began to sing and to praise, the Lord set ambushments... and they were smitten... and when they had made an end of the inhabitants of Seir, every one helped to destroy another."

So in the end, God's people never picked up weapons. Their hearts were so full of praise and worship in expectancy, that

simultaneously

, God set up traps that caused all of their enemies to fight and kill each other.
So just as God said in verse 15 and 17, "...The battle is not your's, but God's... stand ye still, and see the salvation of the Lord with you." God gave them the victory, and when they looked at what God did, they were overjoyed. But that's not at all! They approached the bodies of their enemies and saw an abundance of riches and jewels that now belonged to them. The Bible says there was so much that they couldn't carry it all. There was an overflow of riches!
Know this: When you surrender to God, your story will always end in victory. Maintain the right posture. Stay focused on Him. Listen and heed His plans for the battle. Trust Him to do His part as you do yours, and then wait and rest in the prizes after battle. Your victory is in His hand...
Suiting Up For Battle,
Dear God, You are so good! Words will never be able to describe your goodness. You are so strong and so powerful. So calculated and thoughtful. What a mighty Warrior and Victor! I thank you for how you are using tests and trials against impossible odds to show us that with you, anything is possible! Help us to surrender to Your will, resting in Your ways and your leading. Help us relinquish control of our own situations, in exchange for Your will. Help us to be able to do so, knowing that victory will come because victory belongs to You! And when it comes, God, help us to know who it was that gave us victory and glorify You as a result. In Jesus' name, I pray. Amen.
Bethel Music- You Make Me Brave
Yolanda Adams- The Battle Is The Lord's
Maurette Brown Clark- It's Not Over
Yolanda Adams- Step Aside
Travis Greene- Made A Way
Crystal Lewis- Trust Me
Yolanda Adams- Victory